Former Smokie Javier Baez continues to impress at Spring Training, as he belted his second monster home run in as many nights, with a solo blast in the eighth inning against the Colorado Rockies on MLB Network.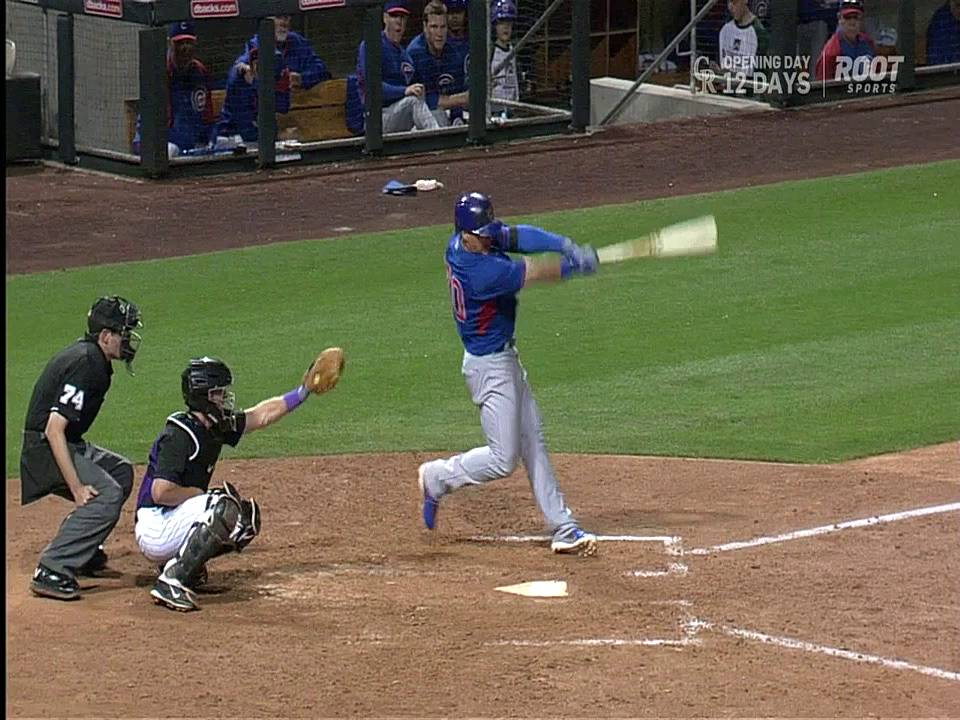 It was Baez's fifth longball in Spring Training as he continues to make his case to possibly begin the season with the big club on Opening Day. With speculation that Darwin Barney could be traded to the Detroit Tigers to start at shortstop after Jose Iglesias' injury, it's possible a spot could open up to allow Baez to slide right over to second base. However, that is just a rumor, but seeing the way Baez play this spring, anything is possible.
Keep a close eye on what Baez does for the rest of spring, and what happens with Detroit's shortstop situation. Baez is batting .308 (12-39) with five home runs and five RBI this spring.