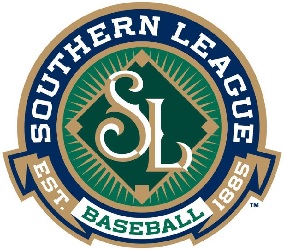 The first series' of the Southern League schedule wrapped up last night. There were quite a few interesting results and some standout performances by Southern League players. Here's a wrap-up of the news & notes from the first week of Southern League baseball in 2011.
Baybears Bash: The Mobile Baybears have started out the 2011 season with a Southern League best 4-1 record including scorching performances at the plate all throughout their lineup. In just 5 games so far this season, Mobile first baseman Paul Goldschmidt has slugged 4 homeruns which leads the Southern League. Not to be outdone, Mobile third baseman Taylor Harbin is hitting .563 through 5 games which also leads the Southern League.
The Aussie Impact: Birmingham's Shane Lindsay, a native of Australia, has made 2 appearances out of the bullpen thus far. In 2 and 2/3 innings pitched so far in 2011, Lindsay has struck out 7 batters. The strikeout to 9 innings pitched ratio is far and away tops in the Southern League to this point.
Same Ol' Suns: For the 2nd consecutive year, the Suns opened the season by losing a series at home. In 2010, the Suns lost their opening series at home to the West Tenn Diamond Jaxx. The Suns would rebound and win their next 3 series' at home in 2010.
Road Warriors: The road team won all 5 series in the Southern League this past week posting an overall record of 16-9.
The Smokies Standard: The Tennessee Smokies led the Southern League in hitting virtually all season in 2010. This year they've picked up right where they left off as they are hitting .349 as a team. The team in 2nd place, Mobile, is batting only .302.
So Long: After 5 games, the Smokies lead the Southern League with 8 homeruns as a team. The next best total is 5 homeruns by Mobile, 4 of which are from 1 batter.
Sit Down: The Montgomery Biscuits pitching staff leads the Southern League with 49 strikeouts. They also lead the league with a 3 to 1 strikeout to walk ratio.
North Division
Huntsville 3-2
Jackson 3-2
Tennessee 3-2
Chattanooga 2-3
Carolina 1-4
South Division
Mobile 4-1
Birmingham 3-2
Jacksonville 2-3
Mississippi 2-3
Montgomery 2-3