With Spring Training right around the corner, the Smokies on Radio staff will be rolling out all the Cubs, Smokies, and baseball news each weekday leading up to the season. To stay current with all the latest news, follow Smokies on Radio on Twitter and like the Smokies on Radio Facebook page.
Baez No. 3 on list of top shortstop prospects
3. Javier Baez, Cubs: Taken No. 9 overall in the 2011 Draft, just one spot after Lindor, Baez might be the more dynamic pure hitter of the two, even if Lindor is the better defender. Baez's plus bat speed will allow him to hit for average and power, both of which have already been on display, and he will improve as he refines his approach. He's not without defensive skills, with a strong arm and good hands, and more folks are thinking he can stay at shortstop than did when he was coming out of the Florida high school ranks. Even if Baez has to slide to third base, his bat will profile just fine there.
Fergie Jenkins and Rollie Fingers don't see a place for Sammy Sosa in Baseball's Hall
"I'm against [them getting in]," said Fingers, who was elected into the Hall of Fame in 1992. "I see records that are being set by guys that have been straight, that have done it on their own. Sportswriters want to keep the sanctity in the Hall of Fame. They don't want guys using steroids to break records. I believe that, too."
O's Weaver started career in Minors. Looking back on Hall of Fame skipper who died at age 82
Weaver played second base for one of the best teams in Minor League history, the 1950 Winston-Salem Cards, six years before beginning his managerial career with the South Atlantic League's Knoxville Smokies. His club finished in eighth place that season, but it proved to be an anomaly.
VIDEO: MLB.com says the Cubs addition of Scott Hairston gives team depth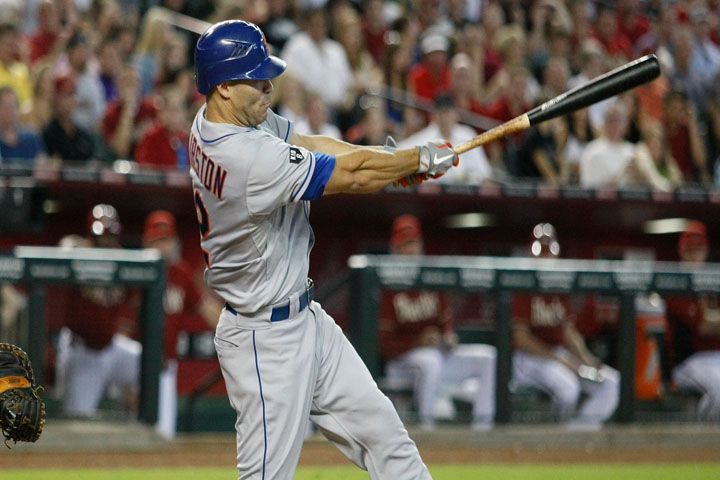 Cubs add another placeholder in the outfield
Hairston, a Naperville native, would be an ideal pick-up for a contending team. He's played all three outfield positions and can come off the bench to provide some pop. Getting a second year on his contract and potentially more playing time undoubtedly contributed to Hairston's decision to sign with his hometown team. And maybe in that second year the Cubs actually do contend for a playoff spot and his value off the bench increases.
Cubs Couldn't Sway Colin Kaepernick
"I looked at his arm action in a number of [football] games and talked to people who saw him play baseball in high school," Cubs crosschecker Sam Hughes said Wednesday. "The way he competed as the Reno quarterback and his athleticism led us to the belief he could be a good professional pitcher."
The Rooftops at Wrigley have an offer for the Cubs renovation plans
Essentially, their offer is this: if the Cubs agree not to block their views, so that they can keep operating on a revenue-sharing basis with the Cubs (under the current agreement, 17% of the revenue goes to the Cubs, the rooftops keeps the rest), the rooftops will pass on all revenue from new ad signage to the Cubs and the City. The new ads will largely be digital signage, and the rooftops estimate it could generate from $10 to $20 million annually, based on a study from the Platt Retail Institute.
Mayor: No public money for Wrigley
"The Mayor has said throughout the process that no taxpayer money will be involved," a spokesperson for Emanuel said earlier this week. "The Mayor's office is supportive of the Cubs coming up with ideas to maximize revenue from Wrigley Field, and have told the rooftop owners that it's in their best interests as well. Staff-level meetings with the Cubs are ongoing."
According to the Elias Sports Bureau, there have been 71 sets of brother teammates in major league baseball since 1900, including the Uptons. Prior to that, the first set was believed to be the aptly named Wright Brothers (George, Harry and Sam) for the 1876 Boston Red Caps. Almost 100 years later, the Alou brothers (Felipe, Matty and Jesus) played for the 1963 San Francisco Giants.
Jay Lifford is a Broadcast and Media Intern. Follow him on Twitter @JayLifford