With Spring Training right around the corner, the Smokies on Radio staff will be rolling out all the Cubs, Smokies, and baseball news each weekday leading up to the season. To stay current with all the latest news, follow Smokies on Radio on Twitter and like the Smokies on Radio Facebook page.
Former Smokies pitcher Chris Carpenter is out for the 2013 season and likely will never pitch again, the St. Louis Cardinals announced Tuesday.
The 37-year-old Carpenter experienced a recurrence of nerve injuries that forced him to miss most of the 2012 season until he appeared in three games after coming back from surgery in July to his nerve ailments. Carpenter compiled a 95-44 regular season record during his time with the Cardinals and went an impressive 10-4 with a 3.00 ERA in 18 starts during the postseason. The right-hander will seek further medical evaluation, but Cardinals general manager John Mozeliak believed Carpenter has thrown his last pitch.
According to ESPN, Carpenter is likely to stay on the DL for the 2013 season so he will not lose his salary. Carpenter is owed $12.5 million for 2013, of which $2 million is deferred without interest and is to be paid in $200,000 payments each July 1 from 2017-2026.
Carpenter first joined the Smokies in 1995 after being drafted 15th overall by the Toronto Blue Jays in 1993 and went 3-7 in 12 starts. Carpenter returned to the Knoxville Smokies in 1996 and went 7-9 with a 3.97 ERA in 28 starts.
Ryan Braun says he has "nothing to hide" as his name surfaces in connection with Biogenesis and Tony Bosch.
In a statement released to USA TODAY Sports, Braun said the following:
"During the course of preparing for my successful appeal last year, my attorneys, who were previously familiar with Tony Bosch, used him as a consultant. More specifically, he answered questions about T/E ratio and possibilities of tampering with samples.
"I have nothing to hide and have never had any other relationship with Bosch."
This marks the second consecutive offseason in which Braun has been directly or loosely connected to PEDs. However, it is important to note that Braun's name does not appear next to PEDs on any lists made available to the media.
It's official: The Chicago Cubs and Northwestern University announced on Tuesday a long-term partnership that will bring football back to Wrigley Field.
A symbiotic relationship has formed between Northwestern and the Cubs organization as the Wildcats officially announced a long-term deal that will allow five Northwestern football games to be played at Wrigley field. The partnership is not limited to football events, however, as baseball, lacrosse and additional sporting events will be held at the Friendly Confines.
"The Cubs are excited to establish an ongoing partnership with Northwestern that leverages our brands and facilities to help grow both fan bases for years to come," Cubs President of Business Operations Crane Kenney told NUSports.com "We enjoyed working with the university in 2010 to host the first college football game at Wrigley Field since 1938 and look forward to entertaining a variety of collegiate sporting events in the future."
New evidence suggests that Alex Rodriguez had an alleged doping pattern "almost unheard of in baseball," as SI's Tom Verducci writes.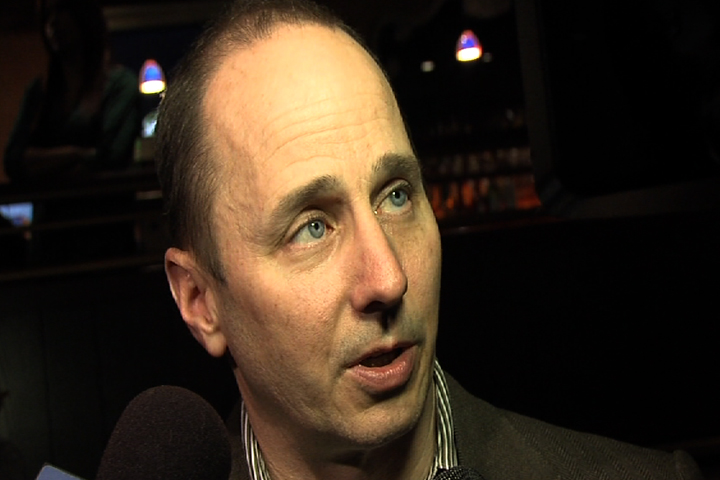 VIDEO: Cashman, Girardi discuss A-Rod's offseason
The Miami New Times released new evidence Monday evening that allegedly connects Yankee's third baseman Alex Rodriguez to Florida wellness clinician Tony Bosch. According to Verducci, the New Times released notebooks belonging to Bosch, which chronicled the alleged doping pattern of Rodriguez from 2009-2012.
Verducci wrote that the notebooks showed Rodriguez allegedly took "a staggering array of drugs and supplements to be used literally morning, noon and night and through multiple delivery systems, including lozenges, creams and injections." Rodriguez was also linked to banned substances such as testosterone and HGH, as well 17 other substances. The 37-year-old Rodriguez has denied being treated by Bosch and characterized the documents as "not legitimate."
The New York Mets are looking to build a casino next to Citi Field in an effort to recoup some of the $162 million lost in the Bernie Madoff Ponzi-scheme.
Mets owners Fred Wilpon and Saul Katz are looking to develop a 62-acre Las Vegas-style casino that would include "a massive casino with gaming tables and slots, a 500-room, full-service hotel, 1.8 million square feet of retail and other amenities to the Willets Point development site in Queens."
The Wilpons offered $100 million for the 62-acre site this past year, but were awarded a compensation package that included 23 of the 62 city-owned acres because live-dealer casino gambling is currently illegal in New York, except on tribal land. New York City mayor Michael Bloomberg has endorsed the project and news of the proposed casino comes as state Legislature is considering an amendment to allow Las Vegas-style table gaming.
Nick Roark is a Broadcast & Media Associate for Smokies Radio Network. You can follow Nick on Twitter here: @NickRoark4.