Seven-time Major League All-Star and 2000 Tennessee Smokies alum Michael Young is retiring after a 14-year career in the Big Leagues. Young is the second Smokies alum that went on to become an MLB All-Star to announce his retirement prior to the 2014 season, following two-time Cy Young Award winner and 1997 Smokies alum Roy Halladay, who retired in December.
Young played in 91 games for the Smokies during the 2000 season when the club was at that time affiliated with the Toronto Blue Jays, hitting for a .275 average (95-345), adding six homers and 47 RBI. It was while the infielder was with the Smokies that Young was acquired by the Texas Rangers organization along with Triple-A right-handed pitcher Darwin Cubillan in a July 19 deal that sent Major League right-handed hurler Estaban Loaiza to Toronto. Two months later, Young made his Major League debut with the Rangers on September 29 at the age of 23.
The 37-year-old spent the next 12 seasons with the Rangers, and was named to the American League All-Star squad seven times in an eight year span between 2004-11, including six straight from 2004-09. Young was named Most Valuable Player in the 2006 edition of the mid-summer classic thanks to his go-ahead two-run triple in the ninth (see below), and also drove home the winning run in the 15th frame of the 2008 All-Star contest.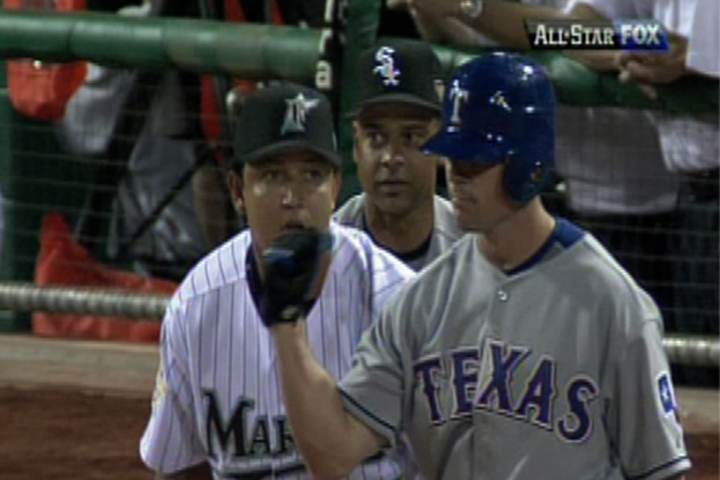 Following the 2012 campaign, Young was acquired by the Philadelphia Phillies from Texas on December 9 for reliever Josh Lindblom and Minor League right-hander Lisalverto Bonilla. Young compiled a .276 average (129-468) along with eight homers and 42 RBI before being acquired by the Los Angeles Dodgers in an August 31 trade that sent left-handed pitching prospect Rob Rasmussen to the Phillies' system. He would then participate in 21 contests for the Dodgers en route to the club's National League West Division title before being eliminated in the NLCS by the St. Louis Cardinals.
Over his 14-year Major League career between those three teams, Young played in 1,970 games, hitting for a .300 average while totaling 2,375 hits, 185 homers and 1,030 RBI. FOX Sports reporter Ken Rosenthal, who first reported the news on Twitter, tweeted that Young retired despite receiving multiple offers.