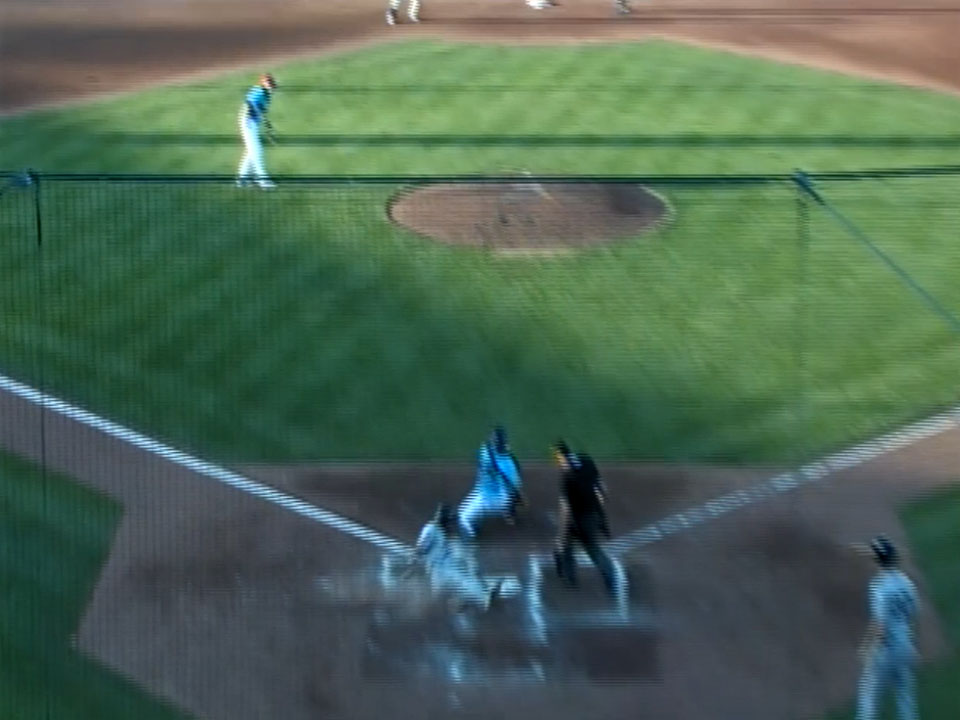 KODAK – Kris Bryant hit his league leading 13th home run of the season, but it was the only run scored by the Smokies as they fell in the fourth game of a five game series with the visiting BayBears 2-1 at Smokies Park on Saturday night.
Charles Brewer started for Mobile (30-18) and allowed just one run on four hits over seven innings. Brewer (1-0) also walked one and struck out six. He began the 2014 season with Triple-A Reno and was 3-5 with a 7.28 ERA over nine games and nine starts before returning to Mobile.
The Smokies (25-23) had recently acquired Joe Gardner on the mound making his Southern League and organizational debut. Gardner retired the first six he faced in consecutive order before allowing a single to Tom Belza to start the third.
Gardner allowed just two hits and one run over 5 and 2/3 innings pitched. He walked two and struck out two in his Smokies debut.
Bryant led off the Tennessee fourth with a tape measure home run to left and the Smokies took a 1-0 lead. Bryant was 2-for-3 with a run, home run and run batted in for Tennessee. His two-out single in the first stretched his season best hitting streak to 10 straight.
Mobile's bats did not stay silent for long as in the sixth they finally got on the board. Gardner started the inning with a strikeout of Sean Jamieson, but then walked Dustin Martin. That would be the last batter Gardner faced as he was pulled and Austin Kirk was brought in to replace him.
Kirk first faced David Peralta and walked him to start his appearance. The inning continued with Jon Griffin popping out, but Jake Lamb followed with a two-run double and the BayBears took a 2-1 lead.
Kirk finished the sixth with another pop out and kept Mobile scoreless in the seventh and eighth. He allowed one inherited runner, one run of his own and one hit over 2 and 2/3 innings pitched. Kirk also walked one and struck out one while suffering his third loss of the season.
P.J. Francescon walked one and struck out one over a scoreless ninth. Relievers Jimmie Sherfy and Jake Barrett finished the game for Mobile. Sherfy allowed two hits and struck out one in the eighth. Barrett allowed a two-out single to Dustin Geiger in the ninth, but kept the Smokies off the board while earning his seventh save.
The series continues on Sunday with the finale of the five game series. The BayBears currently lead, and have won, the series 3-1. Michael Lee is scheduled to start for Mobile opposite Tennessee's Julio Rodriguez. Rodriguez, like Gardner on Saturday, will be making his organizational debut on Sunday.
Sunday's game starts at 6:15 PM ET and features a special Memorial Day Celebration at Smokies Park. The Smoky Mountain Marine Corps League will be on hand to present the colors before the game and a postgame fireworks show comes after the final out of the game.
Veterans, active-duty military, reserves and guard members are free to attend with a valid military I.D.
Tickets for Sunday night and all remaining 2014 Smokies home games are still available and can be purchased online at http://www.smokiesbaseball.com, or by calling the Smokies Ticket Office at (865) 286-2300.
Listen to Manager Buddy Bailey's postgame press conference below: