All three former Smokies who traveled to Japan to participate in the Japan All-Star Series played early this morning in the team's first exhibition matchup. The MLB All-Stars topped a club that comprised of players from the Hanshin Tigers and Yomiuri Giants by a score of 8-7.
Blevins (2007) entered in a tight spot in the bottom of the seventh with the bases loaded and a two-run lead, and was able to retire Katsuhiko Saka on the flyout to left to quell the threat. The lefty would then return to the hill for the eighth, allowing a leadoff walk to Yasuyuki Kataoka before inducing a lineout to second and then striking out Haata Ito swinging. With two out, Taishi Ohta reached on an error, which allowed Kataoka to score.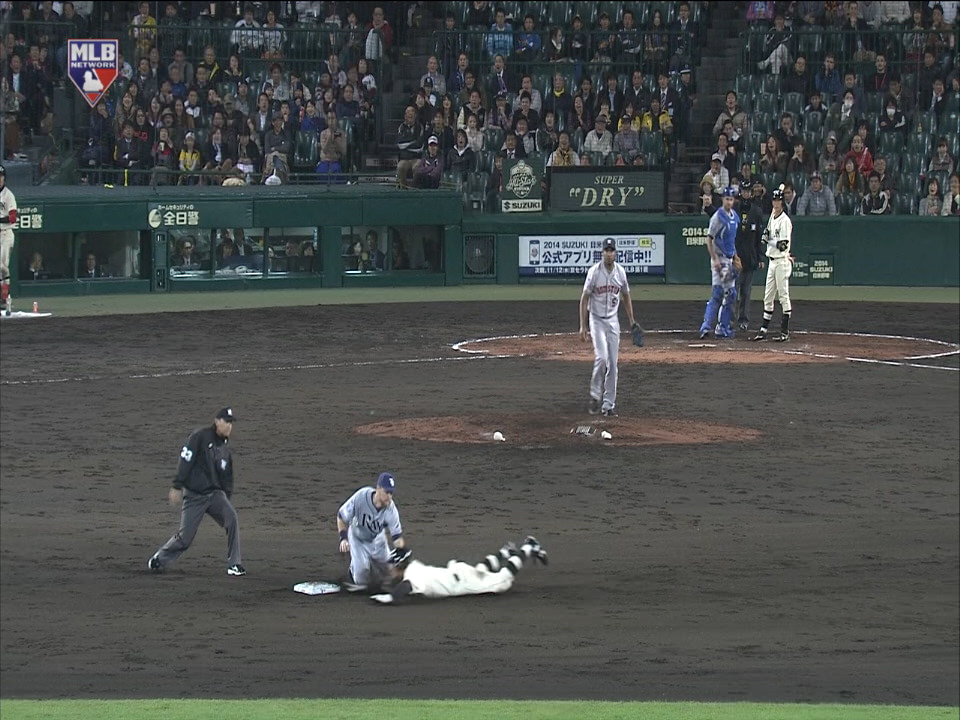 Blevins would then give way to Veras (2014) with the tying run on base, however Ohta was gunned down by MLB catcher Drew Butera to end the frame. Following a leadoff walk, and then a single, Veras sent down Keisuke Kano swinging, before Hiroki Uemoto walked to load the bases.
At this point Veras was replaced by Beliveau (2011), entering with the tying run at third and one out. After a flyout to center, Beliveau struck out Kataoka swinging to end the contest and preserve the MLB squad's 8-7 victory.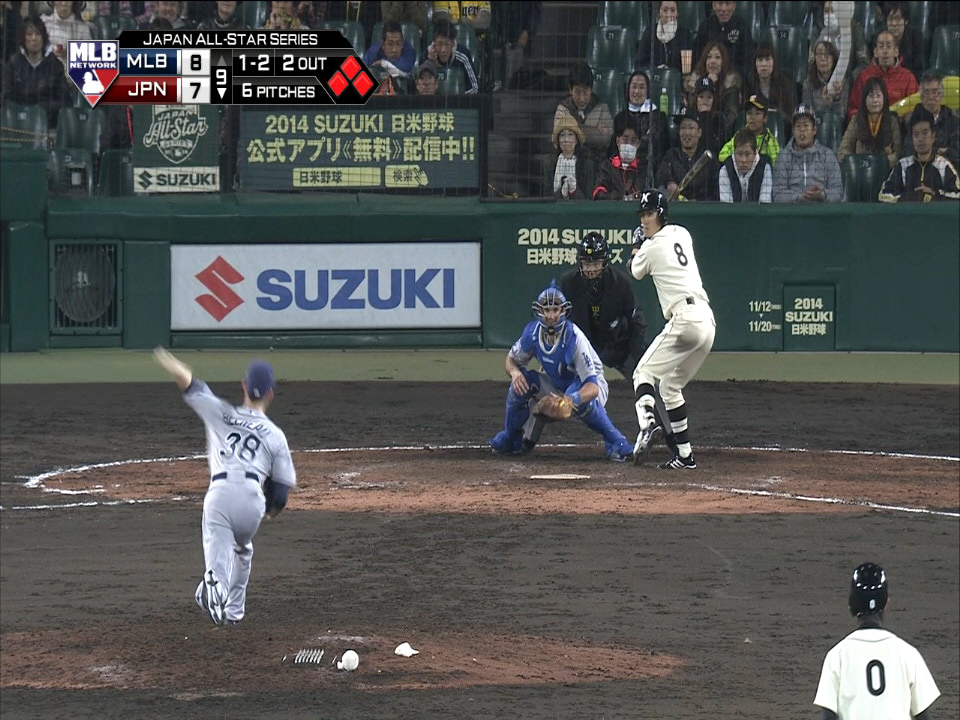 Beliveau earned the save, while Blevins and Veras each received holds for their efforts. The trio combined for 2.1 innings, allowing only one hit and one unearned run to go with three walks and three strikeouts. Below is each player's line:
Blevins: 1.0 IP, 0 H, 1 R, 0 ER, 1 BB, 1 SO
Veras: 0.2 IP, 1 H, 0 R, 2 BB, 1 SO
Beliveau: 0.2 IP, 0 H, 0 R, 0 BB, 1 SO
The full box score can be viewed by clicking here.
The game saw plenty of longballs from the Major League team, including a grand slam from Tampa Bay Rays third baseman and former Montgomery Biscuit Evan Longoria. The entire recap, along with video, can be found by clicking here.
The Japan All-Star Series will officially begin on Wednesday when the MLB All-Stars face off against Japan's national squad in Osaka in the first contest of a five-game set. That and all contests can be watched on MLB Network.