By Andrew Green
Before getting into everything, here's a great sight to wake up to.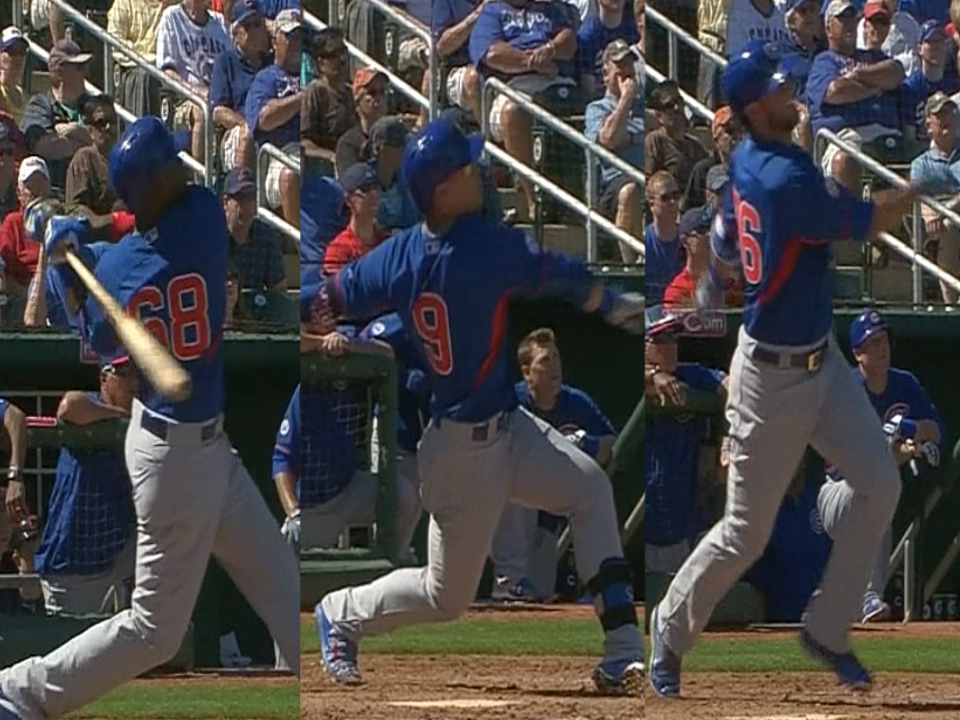 The big news around baseball was the back-to-back-to-back home runs from Smokies alums Jorge Soler (2014), Javier Baez (2013) and Kris Bryant (2014) off Cleveland Indians right-hander Trevor Bauer in the Tribe's 10-6 victory over the Chicago Cubs yesterday.
All in all, seven players who had worn a Smokies uniform in their professional careers were a part of the Cubs' starting lineup, while seven others got playing time later in the contest. Bryant (2-3, R, HR, RBI) and Welington Castillo (2-3, R, HR, RBI) each totaled two hits in the contest, including a homer, while OF Matt Szczur (2012-13) also collected an RBI double. On the pitching side, 2014 Smokies RHP Pierce Johnson (2.0 IP, H, 2 BB, SO) enjoyed another solid spring outing, tossing two shutout frames in relief of southpaw Travis Wood (3.0 IP, 7 H, 4 R, 2 ER, 2 SO).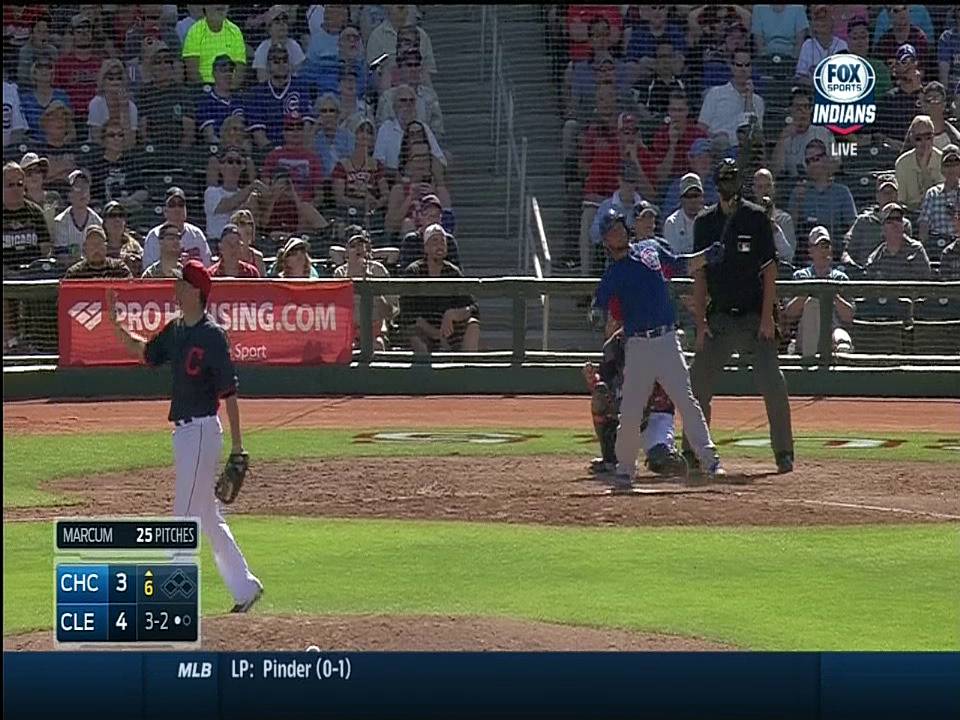 Bryant through five games has compiled a .400 batting average (4-10), adding two homers and three RBI, while Szczur has also posted a .400 clip (4-10) with two runs, a homer and two RBI over his six contests. Soler has hit .333 (3-9) through three games with three runs scored, one longball and one RBI, while 2014 Smokies OF Albert Almora owns a .500 mark (4-8) with one run and a double in five games played. In addition, Johnson through his two Spring Training outings has not yielded a run over four innings, surrendering one hit and three walks while fanning two batters.
The Cubs dropped to an 0-6-1 record in Spring Training thus far with the defeat, while the Indians improved to 3-4. Chicago will next face off against the Los Angeles Dodgers later on Wednesday, with LHP Jon Lester expected to make his second start of the spring, while the Dodgers are slated to give the nod to RHP Zack Greinke.
OTHER GAMES
– 2003 Tennessee starter Dan Haren (3.0 IP, 1 H, 3 SO) threw three solid innings in his start for the Miami Marlins in the club's 2-1 victory over the Washington Nationals. Through two Spring Training starts, Haren owns an 0-1 record and 3.60 ERA (2 ER in 5.0 IP) with no walks and four strikeouts.
– 2007-08 outfielder Sam Fuld (3-4, 2 R, 2 2B, RBI) enjoyed a good day at the plate, collecting three hits in four at bats, adding two runs scored, two doubles and an RBI in the Oakland Athletics' 6-5 triumph over the Arizona Diamondbacks.
– The same game saw 2005 infielder Dan Uggla (1-3, 2B, RBI) record an RBI double for the Washington Nationals in their 2-1 loss to the Miami Marlins, while 2007 southpaw Jerry Blevins (1.0 IP, H) fired a scoreless inning in relief in his first outing of the spring.
– 2014 Smokies reliever Arodys Vizcaino (1.0 IP, SO) tossed a scoreless final frame to notch the save in the Atlanta Braves' 3-2 win over the New York Mets. Jose Veras (1.0 IP, 2 H), who pitched for the Smokies on a Major League Rehab Assignment last season, also pitched one shutout inning.
– 2009 hurler Casey Coleman (1.0 IP) held the White Sox off the board in his perfect inning of work for the Royals in Chicago's 6-2 win over Kansas City.
– 2007 infielder Casey McGehee (2-3) recorded a multi-hit effort in San Francisco's 10-5 loss to the San Diego Padres. In six games this spring, McGehee owns a .417 average (5-12) with a double and an RBI for the Giants. 2009-10 and 2013 reliever Marcos Mateo (1.0 IP, SO) also tossed a scoreless frame for the Padres.