A pair of former Smokies contributed for their respective teams in a game Tuesday night between the Cubs and Rangers that aired on MLB Network, with the Rangers topping the Cubs 7-6.
Cubs infielder Javier Baez hit a towering opposite field solo home run in the third inning, going back-to-back with Mike Olt helping extend their lead to 5-0. He also added a double that he ripped down left field line later in the seventh. Baez was very productive before arriving to the Smokies as he hit .274 (82-337) with 17 home runs and 57 RBI with High-A Daytona, but when he was promoted to the Smokies he was even more productive despite playing in 22 fewer games. Baez hit .294 (64-218) with 20 home runs and 54 RBIs with the Smokies and his overall totals last year were a .282 batting average (146-517) , along with 37 home runs and 111 RBI.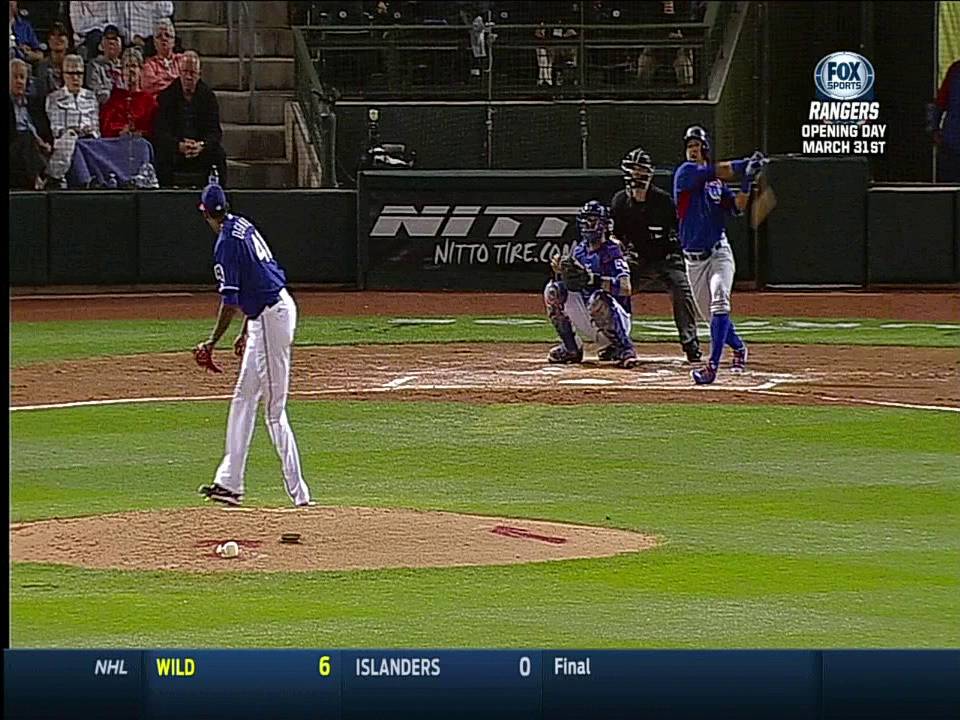 In the eighth inning, Rangers outfielder Jim Adduci blasted a game-tying two-run home run to make it 6-6. He also had run scoring triple in the fourth inning. Baez played with Smokies last season helping them into the Southern League playoffs. Adduci spent all of the 2009 season and parts of the 2011 and 2012 seasons with the Smokies, compiling an overall .300 batting average (287-956), adding 13 home runs and 98 RBI.