During the 2013 season, the Tennessee Smokies will honor three former Smokies that were rewarded with a Gold Glove after the 2012 season. The first 1,500 fans in attendance on August 17 will receive a Darwin Barney bobblehead. View the full Smokies promotions schedule here.
Darwin Barney's glove wasn't always made of gold. In fact, there was a time when the phrase "Gold Glove second baseman Darwin Barney" seemed to be words that were not likely to be spoken.  That time was in 2009, when Barney played his home games at Smokies Park for the Cubs' Double-A-affiliate Tennessee.
The young shortstop was fresh off a 2008 season spent at High-A Daytona where he played in 123 games and turned 72 double plays with 21 errors.  Meanwhile, Barney hit a respectable .262 with a .325 on-base percentage and 51 RBIs on 107 hits.
Those numbers earned Barney a spot with the Smokies in April of 2009.  But scouts questioned whether Barney could sustain long-term success as an everyday shortstop at the Major League level, citing his range and tendency to make errors as a factor. The Oregon native enjoyed mixed success with the Smokies as he made strides at the plate but took a step back defensively.
In 74 games at Tennessee, Barney hit .317 with a .368 on-base percentage, a .401 OPS, and a .769 OPS.  But the talented Cubs prospect struggled with errors in the 69 games he played at shortstop, as he committed 16 in his three-month span with the club.
However, the Cubs deemed Barney's high average and ability to get on base as valuable and promoted him to Triple-A Iowa.  His numbers dipped at the plate in Iowa after his hot start with the Smokies and his defensive struggles continued as he committed 11 more errors on the season, bringing his total error count to 27.
Barney returned to Triple-A Iowa to begin the 2010 season and began to envision images of a glove covered in gold. The fourth-round draft pick of the Cubs in 2007 wouldn't look back, and after consecutive seasons in which he committed 20-plus errors, Barney posted only 14 errors in 111 games at shortstop.
"Growing up, offense came very naturally for me. Defense is one of those things that I ended up taking a lot of pride in," Barney told Cubs.com in August . "I had to put a lot of work into it, and it became one of those things that I realized that I had an opportunity to be pretty good at.
Barney's improvements defensively led to a spot on the Cubs' Opening Day roster in 2011 where he quickly became the clubs' starter at second base.  The Cubs' new second baseman proved consistent at the plate by hitting .276 with a .313 on-base percentage and 23 doubles.
But Cubs manager Mike Quade continued to preach defense to Barney and the second baseman listened by committing only 12 errors in 135 games at second base.  His consistency behind the plate and improvement defensively led to a solid rookie season and a seventh place finish in Rookie of the Year voting.
However, following the 2011 season, Barney was not satisfied with his defense and set out to improve at the direction of former Smokies manager Pat Listach.
"We knew after [2011] that we needed to get better defensively," Barney told ESPN Chicago last August. "We needed to clean it up and pick that part of our game up. Looking at our defensive numbers last year it was embarrassing."
"One of the things Quade said to me the last day of the year was, 'I don't care if you pick up a bat, I want you to work around the bag as much as you can and get better. Make those routine plays more routine than they already are.'"
So Barney did just that.  The shortstop entered the 2012 season looking to commit less than 12 errors and did so thanks in part to aggressive positioning by Listach, the Cubs infield coach at the time.  Listach kept Barney on his toes and put him in a position to get the most challenging ground balls.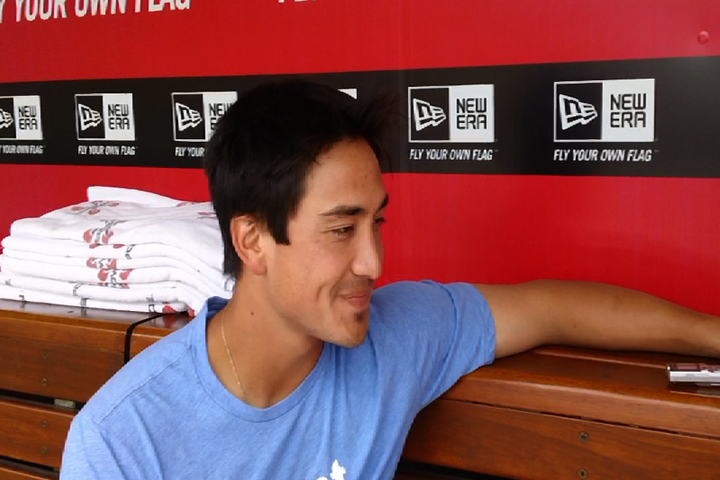 Video: Darwin Barney Talks Defense
"He stretched my range out by putting me in the right place where I can get to the hard ground balls and range to the softer hit ground balls," Barney said of Listach. "I think he's contributed a lot to what has been happening with our infield."
The positioning and hard work paid off for Barney as the second baseman committed only two errors in 2012 and tied a Major League single-season record of 141 consecutive games without an error.  The streak tied the mark set by Placido Polanco of the Detroit Tigers in 2007.
Barney's stellar defense earned him his first Gold Glove award this past aoffseason, winning it over two-time consecutive winner Brandon Phillips of the Cincinnati Reds.
"It goes without saying he's Gold Glove material," Cubs current manager Dale Sveum said of Barney. "I've been in the game 30 years, and I've never seen anyone play second base like [Barney] has.
"He puts everything into the package, going for popups down the right-field line, double plays, the range — he has so many different things in his tool box. It's not just a guy catching the ball, routine balls — he was spectacular all season."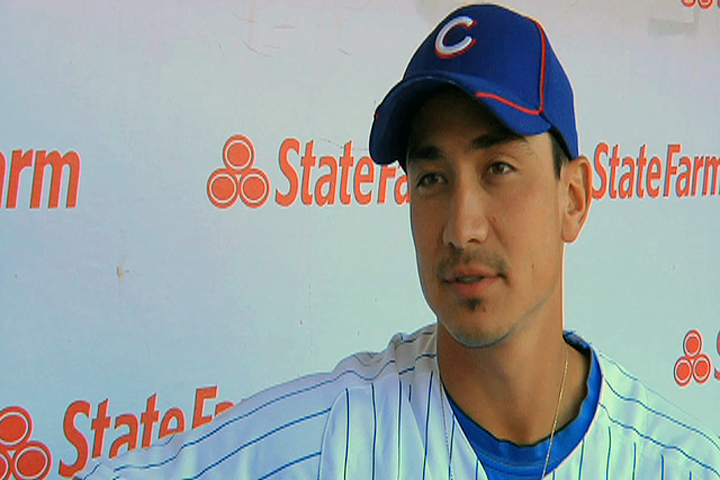 Video: Barney Good as Gold
But even for a guy who committed 27 errors as a minor leaguer in 2009, a Major League tying streak and a Gold Glove isn't satisfying for Barney.
"Winning Gold Gloves doesn't satisfy me for the future. It makes me proud of my season," Barney told Cubs.com.  "It makes me hungry to work and try to get another one someday. … It's been a long path. It's a big accomplishment for me."
Now it seems difficult to remember the days when Barney's glove seemed to be filled with holes rather than gold.  But with the words "Gold Glove second baseman" now preceeding Darwin Barney's name, it's hard to imagine his glove clad in anything other than gold.
Nick Roark is a Broadcast & Media Associate for Smokies Radio Network.  You can follow Nick on Twitter here: @NickRoark4.